San Remo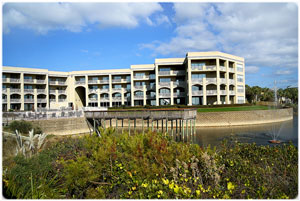 Built in 2004 and conveniently located near Scenic Highway 30-A in Santa Rosa Beach, Fla., San Remo is a gated waterfront condominium community consisting of a single four-storey building with 32 plush condominiums and nine distinct floor plans. Easy beach access via a level wooden walkway built over the dunes is complimented by the community's pond, lake and heated swimming pool. The extensive common areas at San Remo include a large grilling area and a state-of-the-art exercise facility while each unit features an oversized balcony overlooking the Gulf of Mexico with an extra storage closet for outdoor equipment.
You can also look for other Santa Rosa Beach condos for sale.
Floor Plans
Click on the images below to see the individual floor plans.
Search for condos in Santa Rosa Beach
Our goal is to make it easy to find what you are looking for. You can search in general areas or select one of the community