Alys Beach June 2012 Market Update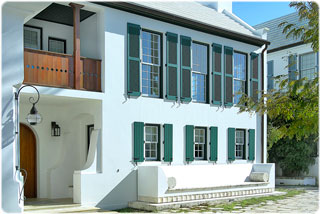 With pricing that started from the low $300s, the prior release of five Alys Beach home sites situated on the north side of 30A was recently sold in its entirety.

In light of that success, five additional home sites located south of 30A were recently released. The pricing of these sites ranges from the low $500s to the mid $600s. Alys Beach represents the best in New Urban community living and features Bermudian architecture set against the white sand and clear waters of Florida's popular Gulf Coast.
Out of the five home sites comprising the most recent release, just three remain available. Each is located along the
Sea Garden Walk path that is slated for extension from just north of 30A all the way to the beach. Set on 158 stunning acres of northwest Florida's stunning Gulf shore, Alys Beach offers residents unsurpassed natural beauty and a sustainable lifestyle of which they can be proud. The architectural inspiration for these white masonry homes was drawn from resorts in Antigua, Bermuda and Guatemala. The abundant courtyard spaces that dot the landscape in Alys Beach seamlessly blend indoor and outdoor living. The distinct coastal ambiance of the area is enhanced by numerous trails, parks and paths. Residents can avail themselves of the award-winning infinity-edge saltwater Caliza Pool before enjoying an elegant dining experience at the highly-regarded Caliza restaurant. Rounding out the natural wonder represented by Alys Beach is its 22-acre Nature Preserve which boasts a 1,800-foot path that allows nature lovers an opportunity to meander through its secluded wonders.