Kaiya Beach Resort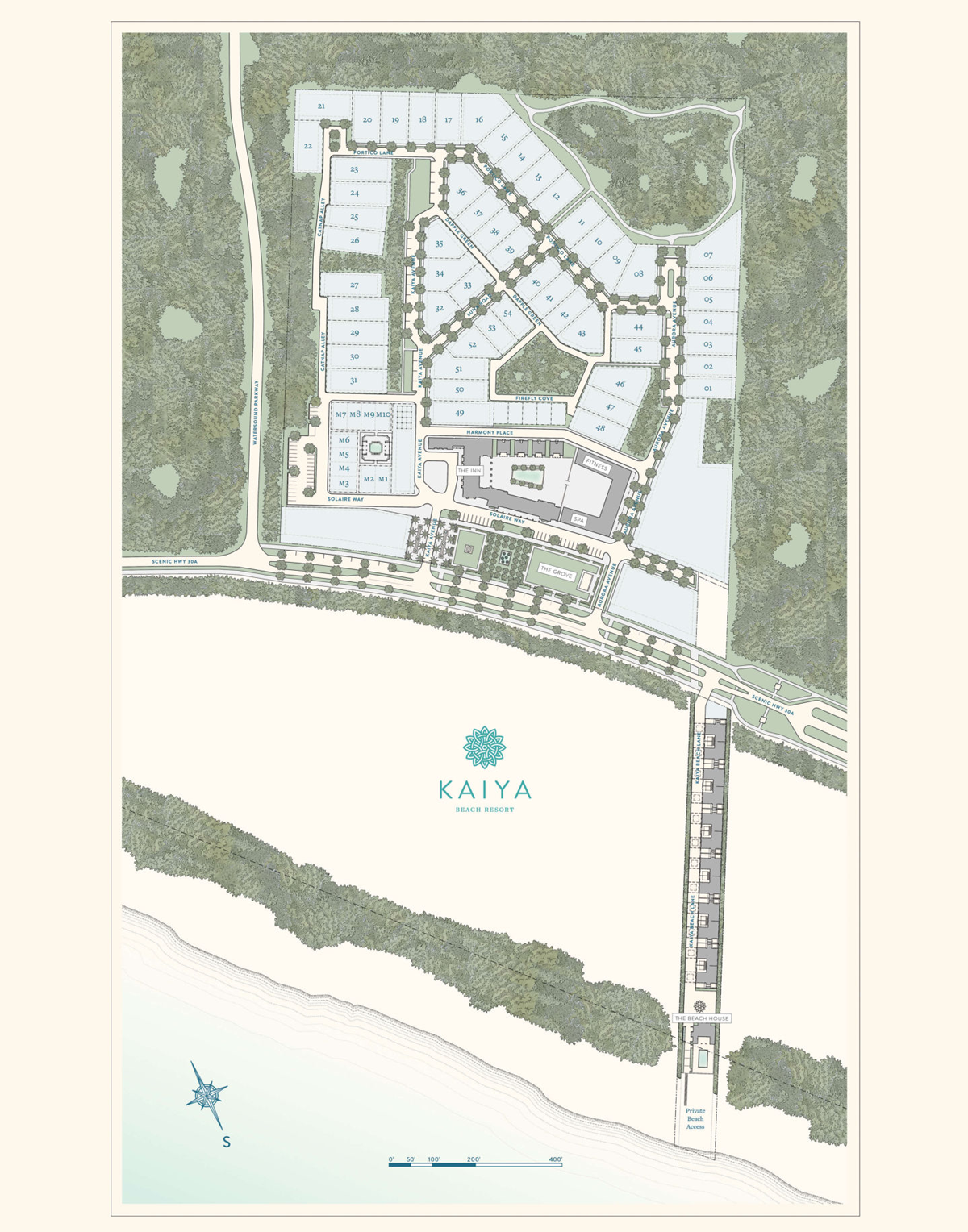 Located on highway 30A, directly west of Alys Beach is Kaiya Beach Resort: a new, posh beach club community. Enjoy a unique living experience within this well-thought-out community. As you drive through the lush landscaping of The Grove, you will end up at the community's heart – The Inn – featuring wholesome restaurants and a sparkling pool. While in its community living room, you will receive a superior level of concierge services through the members-only Kaiya Club.
Kaiya Beach Resort pampers you with both natural beauty and modern convenience. Entertainment areas are spacious and seemingly limitless, leaving you with all the room you need for relaxation, reflection, and rejuvenation within your lot. The dining areas of our restaurants spread outside to the pool deck and The Grove, offering another special place to share with friends.
There is limited offerings of three stunning villas which begins our Kaiya story. We have carefully created our villas to strike optimal balance for residents looking for space to entertain and those who want to feel miles away from it all. Our newest release, The Mews cottages, offers residents convenience coupled with privacy.