Alys Beach Owners Beach Club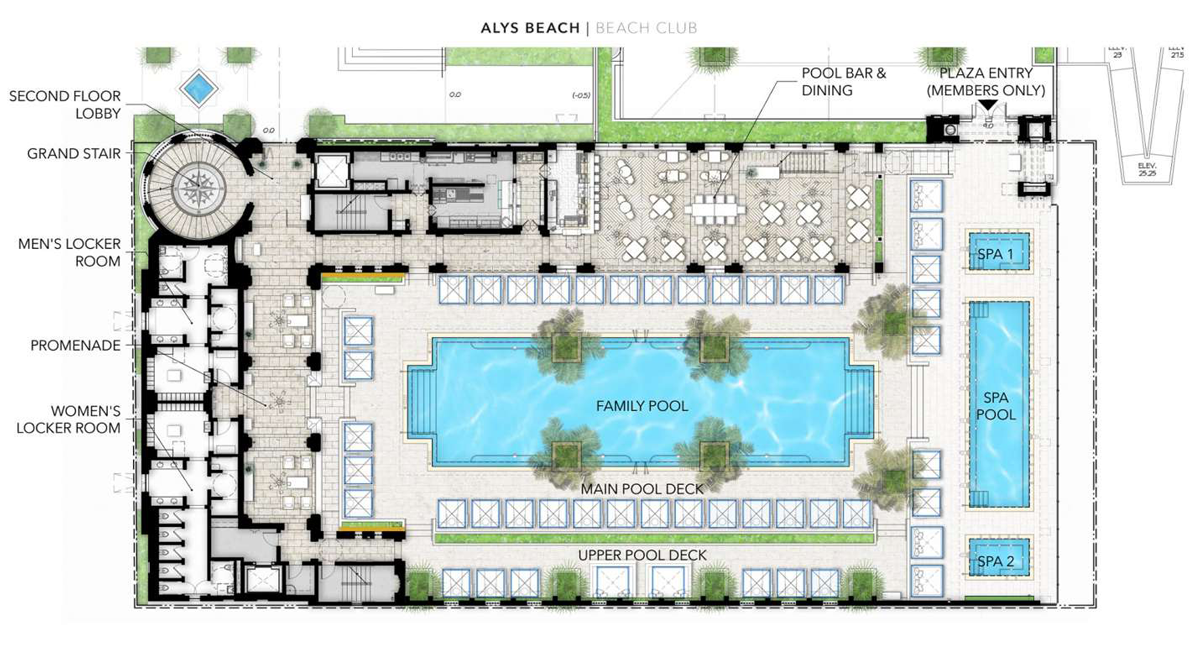 Coming in the Summer of 2020, Alys Beach introduces a Gulf-front beach club. San Francisco's renowned architect, Hart Howerton, designed each component of the facility with unmatched beauty and detail. Brasfield & Gorrie, Birmingham-based contractors, brought the Gulf-front beach club to life. This property will offer many exclusive amenities to its residents. As a homeowner you can look forward to an open-air sunset bar and lounge, multiple pools, spas, locker rooms, poolside bar, a game room and a restaurant.
David Everett said, "This new phase of development is a pivotal moment for the town of Alys Beach, showcasing its growth and continued luxury offerings to our homeowners." Furthermore, "We're thrilled to welcome this highly anticipated new amenity and look forward to the grand opening."
Located at the foot of South Somerset Street, the Alys Beach will have incomparable views of the Gulf of Mexico, featuring 41,000 square feet of space with private beach access including ocean side seating. The spectrum of the property has been designed with rectangular terraces, from south to north, resulting in breath-taking water views throughout the entire property.
Staying in sync with the feeling of Alys Beach, the club is designed with a white stucco exterior, surrounded by tropical native plants, and architectural flairs that bring together the presence of Bermuda, Antigua, and Guatemala.
Gulf-front beach club at Alys beach broke-ground on November 27, 2018.