Adagio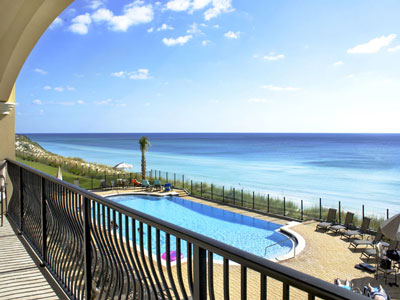 Indulge yourself in the heaven of Adagio. Italian for "a slow and leisurely pace," Adagio is your personal sanctuary of delicious delights. Drench your body and soul in the sensual pleasures of warm sun, emerald waters, and mile upon mile of white sandy beach.

Nourish and restore your spirit in the breathtaking Gulf of Mexico on one of the most extraordinary beaches in the world. Presiding over 580 feet of beachfront, this gated resort community is blissfully family-friendly. Experience the rich luxury of Adagio, and you'll want to stay forever.
Condos for sale
Floor Plans
Click below on any of the units to see the floor plan.
click below to see the site plan.
Amenities
Florida's emerald coast is one of the most cherished vacation destinations in the Florida Panhandle. Exquisitely nestled in the magical Blue Mountain Beach area along Scenic Highway 30-A, this Northwest Florida resort property is perched on the highest elevation in the Gulf of Mexico. Destin, Sandestin, and Santa Rosa Beach lie to the west, while Grayton Beach, Watercolor, Seaside, and Rosemary Beach are directly east.
The history of this enchanting hideaway is rich. The 11-acre parcel was originally purchased in 1968 by a group of Nashville investors. A family resort was built that included a motel, restaurant, and Olympic-size pool. After closing, the property languished for a number of years.

It was then purchased by a Birmingham developer who built a restaurant, but again the parcel fell into disuse. At last it was bought by Adagio in 2002. A lavish vacation getaway was created, and the concept of an affluent family resort was ultimately realized.

The exclusive community of Adagio has a fully-equipped fitness center and two spectacular pools. The first pool is 1,700 square feet with a thrilling infinity edge that overlooks and vanishes into the crystal Gulf waters. The second pool is 8,000 square feet with three tiers, an elaborate fountain, and two compelling waterfalls.

Pools are surrounded by magnificent European cobblestone decks and exquisite landscaping. Above the pool and decks lies a spacious and soothing whirlpool spa.

In this lush setting, envision yourself appreciating a tastefully appointed Adagio condominium. Imagine yourself in an architect's vision of travertine marble floors and ten-foot ceilings with crown molding. You'll have all the essential amenities like high speed and wireless internet, large storage rooms, and private underground parking.

Gourmet kitchens are a chef's dream with granite counter tops and custom cherry or maple cabinets. Tumbled marble backsplashing and state-of-the-art stainless steel appliances complete the contemporary ambiance that's finished with your choice of gas or electric cook tops.

Adagio's extraordinary master bath features double-headed glass showers with built-in seating and tumbled marble floors and walls. The twin vanity counter tops are also of tumbled marble, and the bath is complete with an oversize whirlpool tub.

Enter the world of Adagio. Adagio condos for sale are your passport to the ultimate in abundant living. Adagio condominium rentals are managed from a convenient on-site rental office. We know that once you visit, you're sure to fall in love. Return and return again. For you, the door is always open.